The 2090 alloy is developed to replace the 7075 T6 alloy widely used in the aviation industry. The goal is: the tensile strength is equivalent to that of the 7075 T6 alloy, its density should be 8%, and the elastic modulus should be 10% higher. Production of high strength and medium strength and extruded 2090 alloy for its excellent weldability and mechanical properties at low temperature,
2090 aluminum lithium alloy sheet plate
are more than 7075 alloy high temperature fracture toughness; tensile property anisotropy is very strong; peak aging state of the material (T68, T81, T83) had good stability in high temperature but, under aging condition (T84) will take effect of additional hardening is strong; have strong anti fatigue crack growth ability.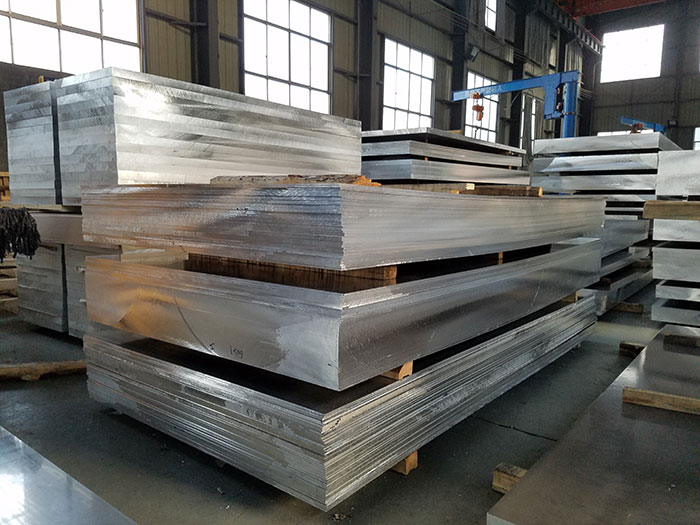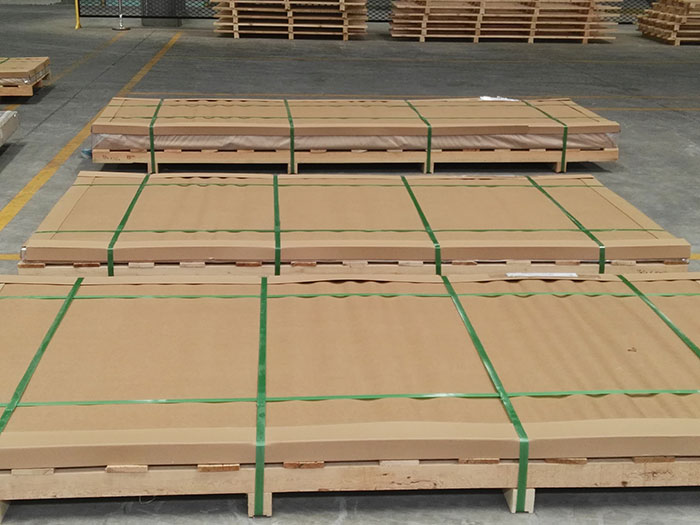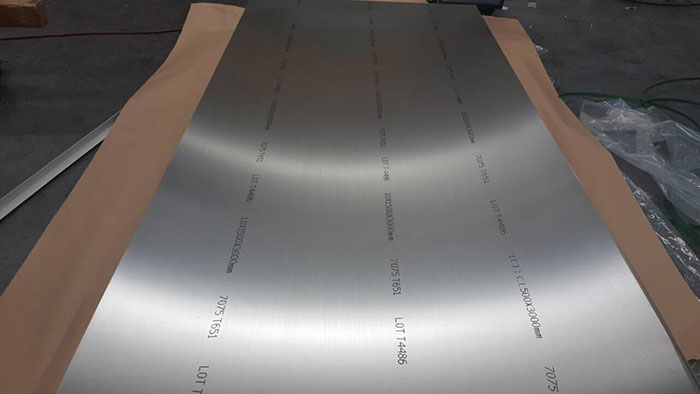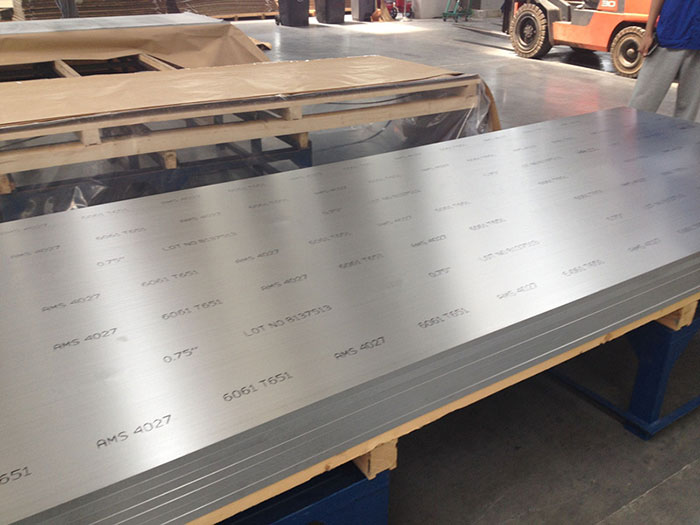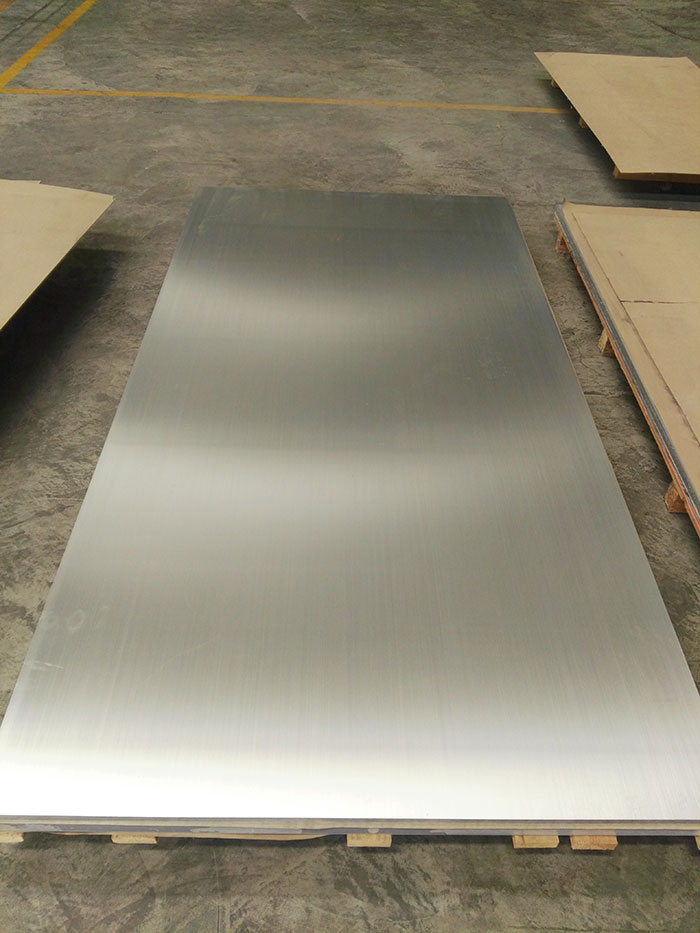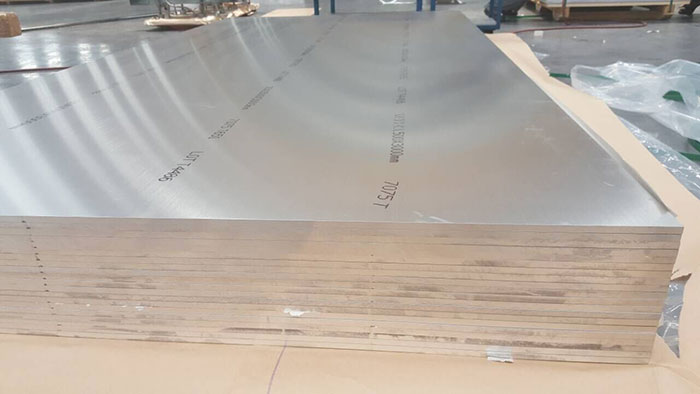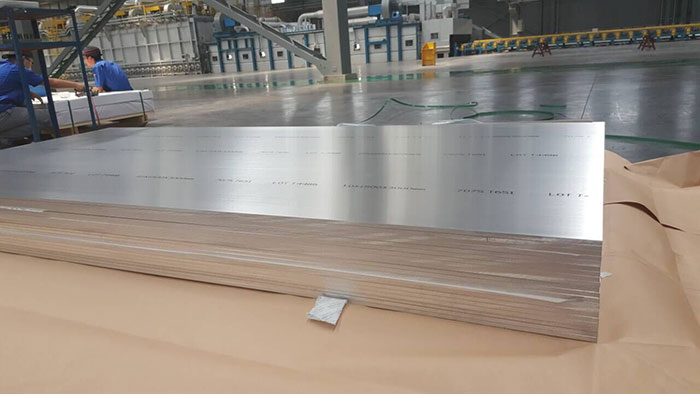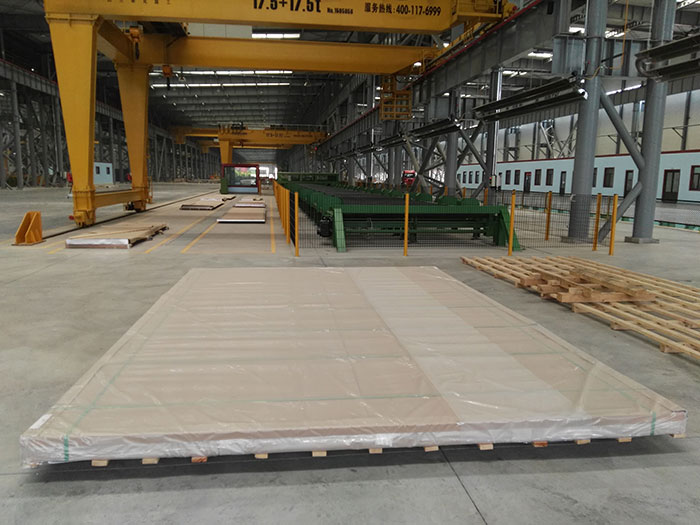 Chemical Composition of 2090 Alloy
Alloy
Si
Fe
Cu
Mn
Mg
Cr
Li
Zn
Ag
Ti
Zr
Others
Al
Each
Total
2090
0.10
0.12
2.4~3.0
0.05
0.25
0.05
0.7~1.0
0.1
0.20~0.70
0.1
0.06~0.14
0.05
0.15
Remainder
| | | | | |
| --- | --- | --- | --- | --- |
| Alloy | Alloy Series | Main Features | σb Value/MPa | Working Temperature/℃ |
| 2090 | Al-Cu-Li-Zr | The heat treatment strengthened alloy has different properties and states, such as thin plate, thick plate and extruded parts. The state of sheet metal has O, T3, T31, T62, T83 and T84. Among them, the strength of the T83 state is the highest, similar to 7075 T6. The corrosion resistance and welding performance of 2090 T83 thin plates are better than that of 2024 T3 and 7075 T6 thin plates. The long time air exposure test showed that the 2090 T83 thin plate had superior corrosion resistance. The state of the thick plate is T81 and T84, and the strength of the T81 state is the highest, similar to 7075 T651. The state of the backlog is T86, T3, and T31, with the highest strength of the T86 state, similar to 7075 T6511. | - | <100 |
Physical Property of 2090 Alloy
Product and its sheet
Thickness/mm
Standard
Tension Strength
Flexible
Direction
RP0.2/MPa
Rm/MPa
50mm A/ %
Direction and KIC or KC
KIC or KC
T83
Aluminum sheet

0.8~3.175
AMS 4351
L
L-T
45º
517(517)
530(530)
3(6)
L-T(KC)
(44)
503
505
5
-
440
440
-
-
T83
Aluminum sheet

3.2~6.32
AMS 4351
L
L-T
45º
483
4
-
-
-
455
5
-
-
-
385
-
-
-
-
T84
Aluminum sheet
0.8~6.32
AMS Draft D89
L
L-T
45º
455(470)
495(525)
3(5)
L-T(KC)
49(71)
415
475
5
T-L(KC)
49
345
427
7
-
-
T3
O
7075 T6
-
-
-
L-T
L-T
L
214min
317min
6min
-
-
193max
213max
11min
-
-
(517)
(570)
(11)
L-T(KC)
(71)
T86 Aluminum extruded profile
0.0~3.15
3.175~6.32
6.35~12.65
AMS Draft D88 BE
-
L
L
L-T
470
517
4
-
-
510
545
4
-
-
517
550
5
-
-
483
525
-
-
-
7075 T7 Aluminum plate
T81 Aluminum plate
13~38
AMS4346
L
L
L-T
(510)
(565)
(11)
L-T(KIC)
(27)
483(517)
517(550)
4(8)
L-T(KIC)
≥27(11)≥22
470
517
3
L-T(KIC)
-